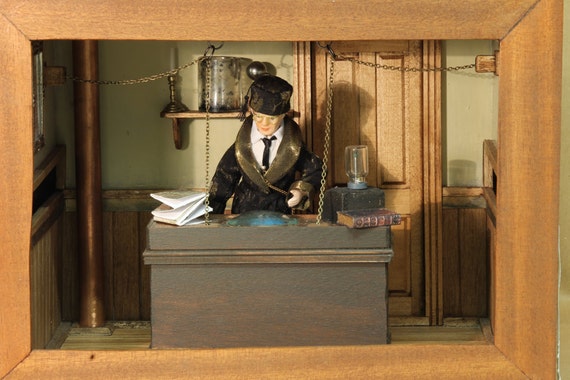 As promised, the first of the steampunk-themed rooms has now joined the items for sale at the Steampunk Dolls House shop on Etsy UK.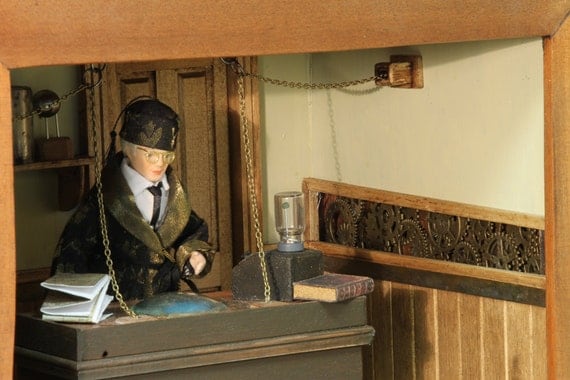 Professor Erasmus, in his black and gold smoking jacket and cap, stands, deep in thought, staring into the domed scrying glass set into his bench.  Ancient books, contraptions and receptacles of various kinds surround him or lie on shelf behind him.  An elaborate system of chains and pulleys hang from the ceiling and above the wooden wall panelling, the cogs that control various clockwork mechanisms can be glimpsed.
There are several other images and more details available on the site.
The scrying room was created by Matt, the shop's owner, while Erasmus was made here in my workshop, to Matt's specifications.
I'm currently working on a series of framed portraits of the shop's characters, with help from the 'effects' button on my phone.  These should be available in the shop soon.
Here is a sepia toned photograph of Erazmus, to give you an idea of how they will look.
You can find full details of the scrying room by clicking here.
Maybe I'm biased, but I think, considering the hours of work and craftsmanship that went into it, it's very underpriced.  See what you think.