We have a few suggestions for those of you who would like to give a very small but unique and special gift this Valentine's Day. 
Here are our top 5 suggestions from the Steampunk Dolls House, our online Etsy shop. 
An amazingly small magic wand with a real crystal in the handle.  It even comes in its own little gift box!  Each is a one-off design and wands and boxes are all made inhouse.  The wands measure between 1 and 1.5 inches.
2.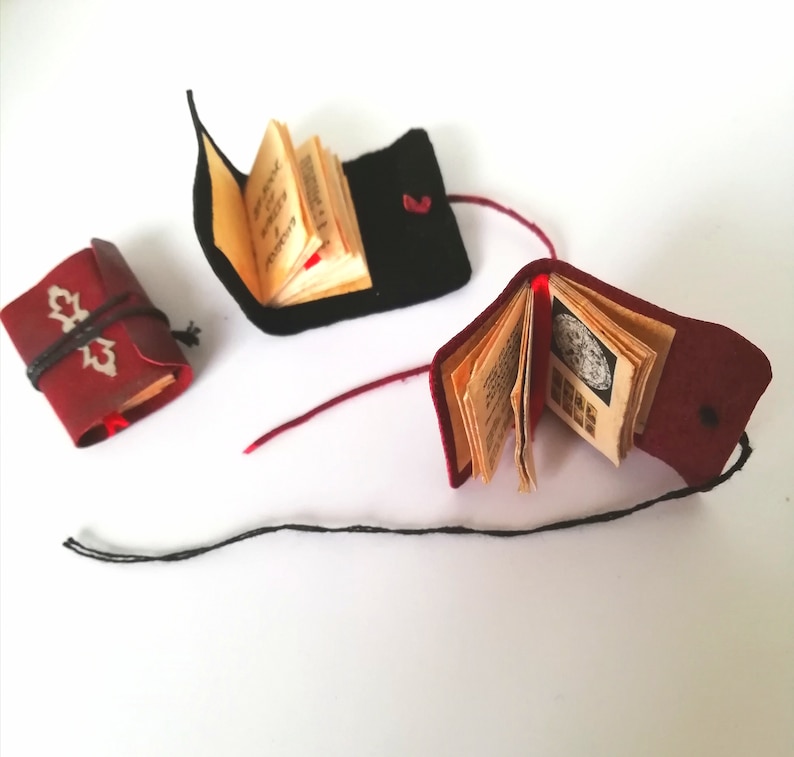 Ye Book of Spells and Potions would make a very special present.  Each page of this tiny, leather-bound book has been individually hand-distressed to make it look ancient.  The cover has a metal trim and can be tied shut with the contrasting lace. (You can never be too careful with ancient spell books!)  The spells and recipes can all be read with the aid of a magnifying glass or phone camera zoom.  The book is 1.25 inches tall. 
3.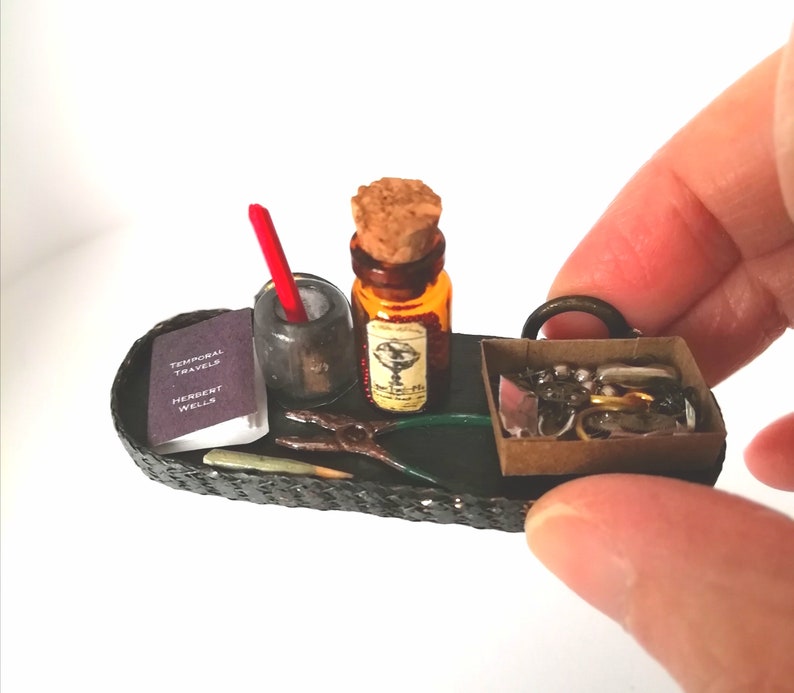 A perfect gift for anyone who dabbles or dreams of dabbling in making steampunk oddities:  A tinker's shelf, complete with an array of tiny, but very useful, items.  You'll find a book, a bottle of something interesting, a box of odds and ends, a tool, along with a glue pot and brush.  
4.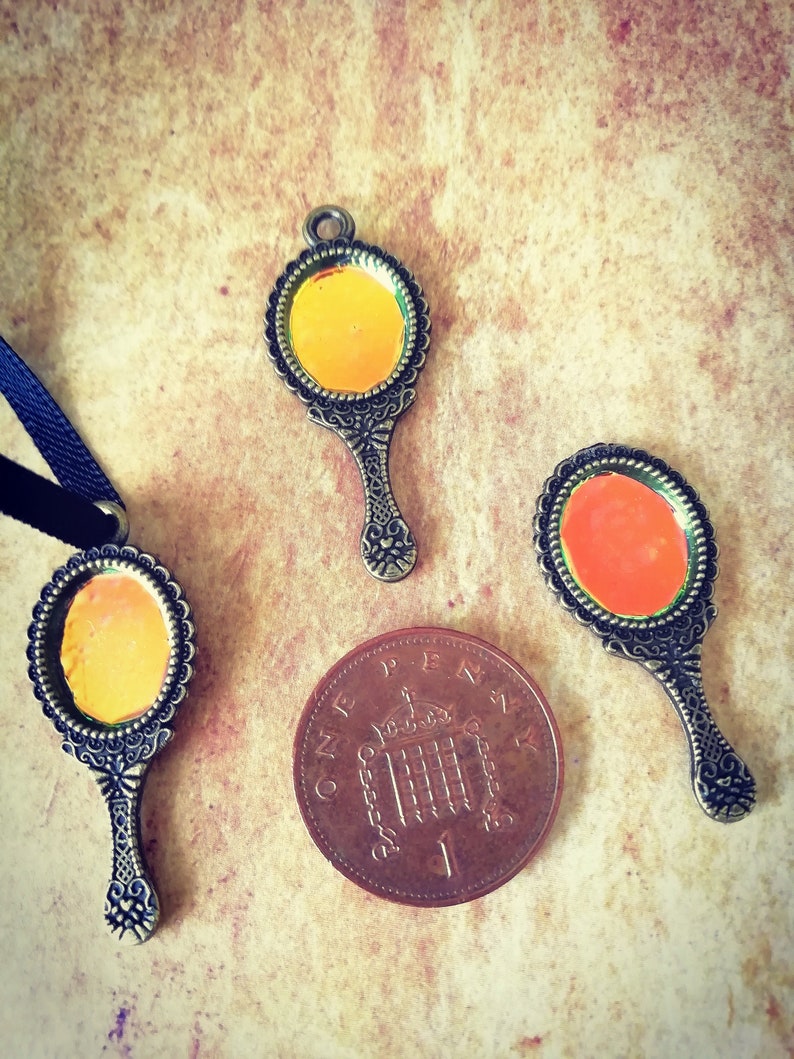 The holographic mirrors are always popular.  You can buy them with a ring on the top, for using as a pendant or charm, or without one if you'd prefer to give it as a miniature for a dolls' house or ornament.  
5. If you don't live in the UK, You may have noticed that the items above can't be posted abroad at the moment, due to lockdown measures.  However you are not forgotten!  There is an ever-growing range of digital portraits and miniature books which can be downloaded and printed at home.  Then you just need some glue and scissors or craft knife to create a miniature masterpiece for your Valentine.  There are steampunk fashion books for ladies and gentlemen, a time-traveller's companion, a book of undersea creatures, steampunk stories and much, much more.
Do head across to our shop and have a rummage through the tiny treasures there.
And a very happy Valentines Day.