They're still here, you know – that flock of  twittering clockwork parts we bought for a birdsong from a local noticeboard about eight years ago.  Certainly there are less than there used to be.  Many have been sold as parts for other makers to play about with.  Dozens of others have been turned into little steampunk-inspired mechanical wonders by Mrs S and the team, to be snapped up by eager buyers around the world.
The trouble is, the company who made the little cardboard boxes that the motors fitted into perfectly has stopped making them!  We've searched high and low, but no one else makes that size of sturdy craft box, and we need them to be just right.
In a recent clear-out of the stockroom (aka spare bedroom), we found four of the boxes lurking in forgotten corners.  Amazing how many forgotten corners one room can have.  So the good news is that another clutch of mechanical birds has been made.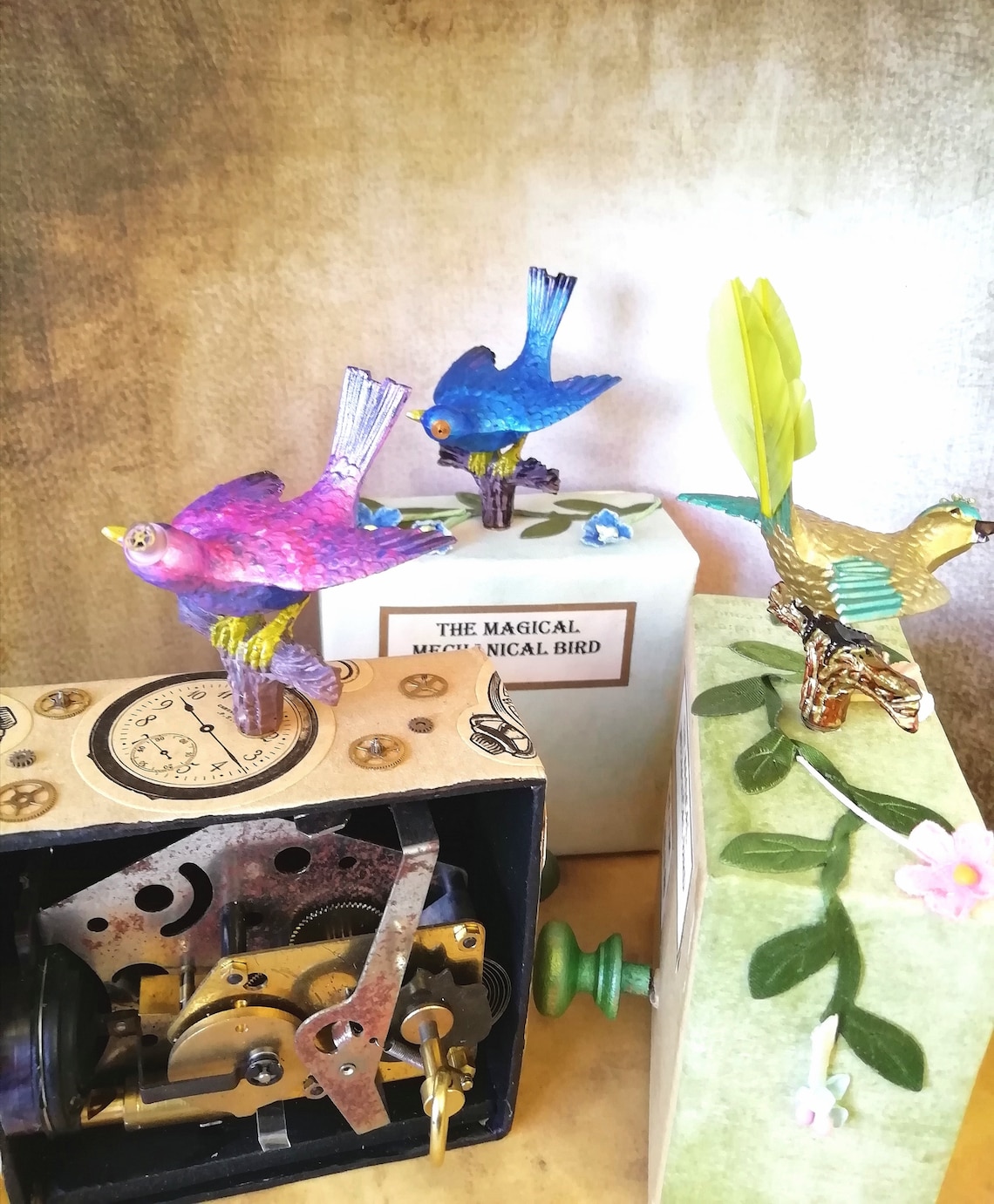 The less good news is that we can't produce any more unless we make the boxes ourselves.  Quite possible, but time-consuming, so sadly they will cost a bit more.
In the meantime, do head over to our Etsy Shop and get yourself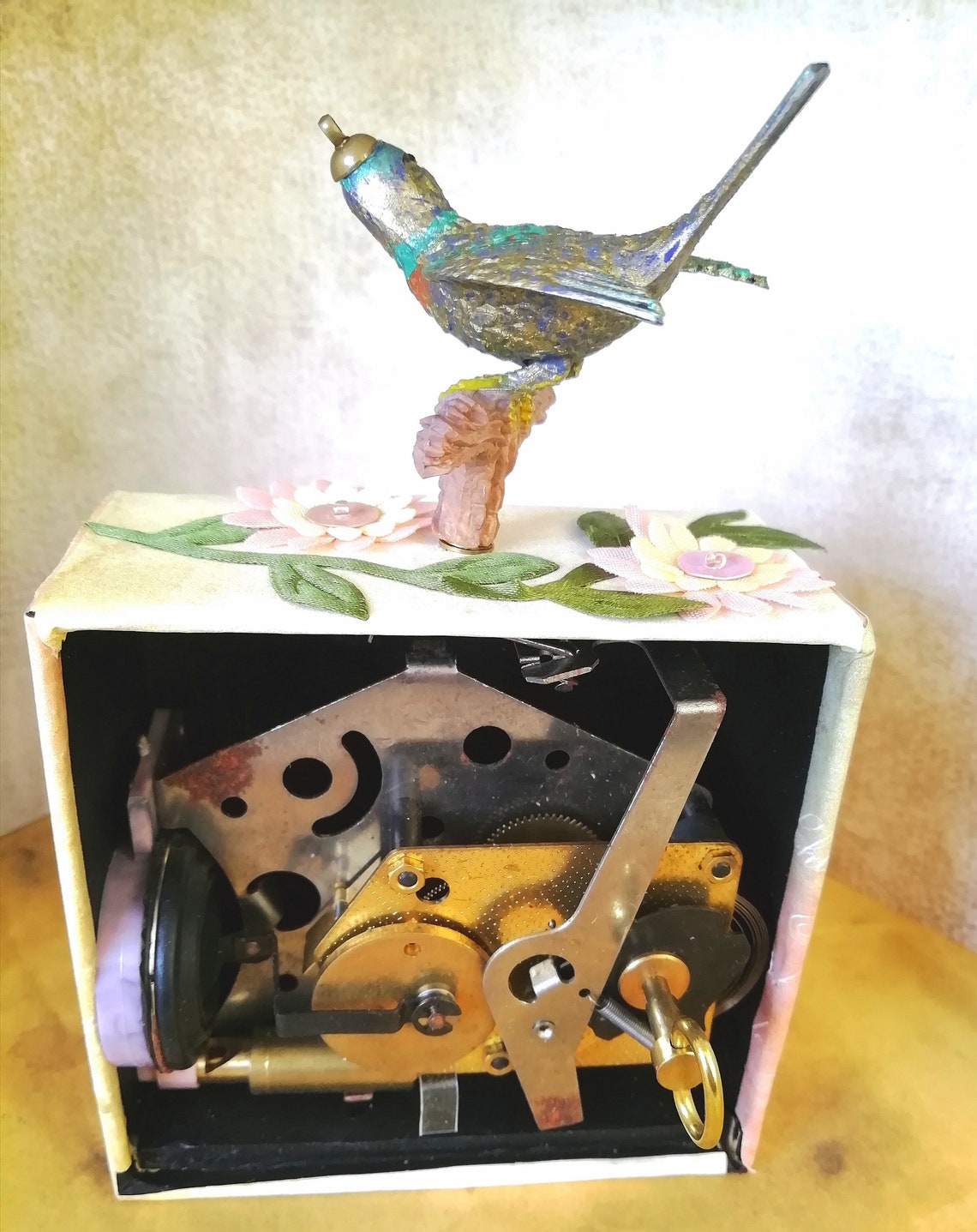 or a friend one of these little beauties. For your delectation we have:
Little Blue (Mrs S loves listening to The Beautiful South)
Coggle (The purple one with all the cogs and clocks)
Tailfeather (With added feathers, obviously)
and Bronze (named for her colour, and after Lucy – one of our favourite footballers)
Lots more pictures (and a little video on some platforms) on the shop site.
Oh, and for those new to these ingenious little models, there's a tiny brass whistle with bellows built into the mechanism, so the birds twitter away merrily as they twist and turn.
Lots more amazing gift ideas in the shop.  So do take a look around.