Professor Laszlo Erazmus here.  Delighted to see you all again.
I felt it was high time I updated you on the comings and goings at Steampunk-Shrunk Towers, now the plague doctors have departed and life has returned to what passes for normal hereabouts.
Mrs S has survived the strange times and is currently hunting in various attics and cobweb-coated cupboards for the last few items to be restored to our virtual shop.  The stock room is full to bursting and our resident tinkers are bearing the thoughtful expression which presages a burst of frenetic activity, usually resulting in more interesting gizmos and gadgets for sale.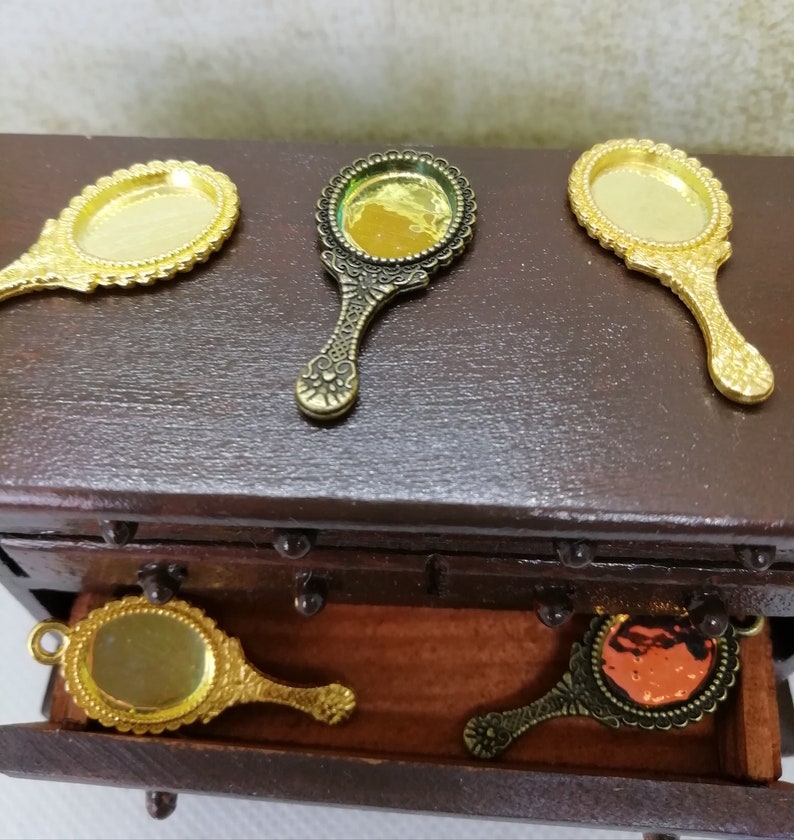 I am kept busy producing my holographic hand mirrors – a modest contribution to the SteampunkDollsHouse's stock, but definitely a best seller, with many five star reviews to their credit.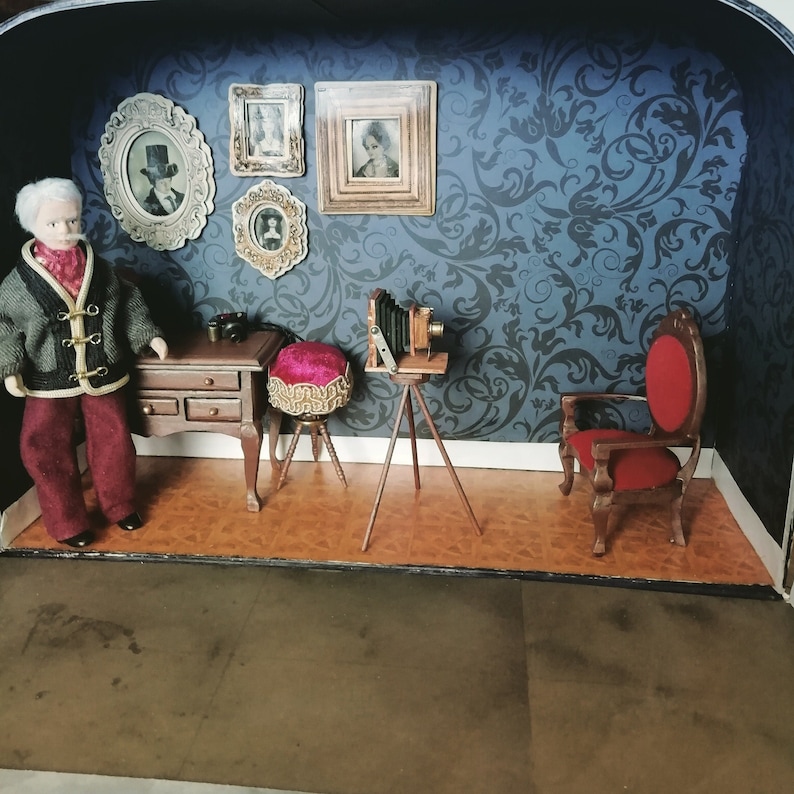 However I did permit myself a brief respite to visit the photographic studio of one of our newest residents – Mr Harold Wallington.  I'm sure you'll agree that his photographic portrait (above) captures my likeness rather well and I would earnestly recommend his services should you wish to procure an image for yourself.  Mr Wallington and his shop can be found at this link.
We look forward to welcoming many of our patrons back to the shop in the ensuing months and indeed to take Steampunk-Shrunk out into the wider world once again as long as the plague continues to subside.